Credentials

Florida Pest Management Association
Florida Pest Management Association has represented pest and lawn professionals since 1945; Florida has over 20% of the nation's pest management companies, almost 4000 locations employing 7000 Certified Operators and over 20,000 technicians. FPMA members adhere to a Code of Ethics, support research and education on pest solutions that ensure human and environmental safety and engage in continuous training of employees.
---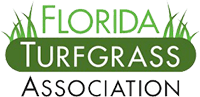 Florida Turfgrass Association
The Florida Turfgrass Association (FTGA) is a membership organization that provides strong leadership to the turfgrass industry in Florida. It advocates for the industry on important legislative and regulatory issues. It provides a voice for the industry to educate consumers, state and local leaders, and the media about the turfgrass industry and the benefits of turfgrass.
---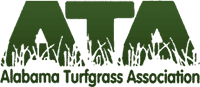 Alabama Turfgrass Association
The Alabama Turfgrass Association (ATA) is a nonprofit organization established in 1961 to unite the supervising turfgrass management personnel of Alabama and Northwest Florida into a cooperative group for the collection, preservation, and dissemination of factual information concerning all aspects of their profession.
---
Licensed for Florida & Alabama